Professional category:
1.
Phillip Johnson
,''So Precisely What Will You Use Your Trade Mark for?' Bad Faith and Clarity in Trade Mark Specifications'
2.
Natalia Kapyrina
, 'Limitations in the field of designs'
3.
Dev Gangjee
, 'Paying the price for admission: the non-traditional marks across registration and enforcement'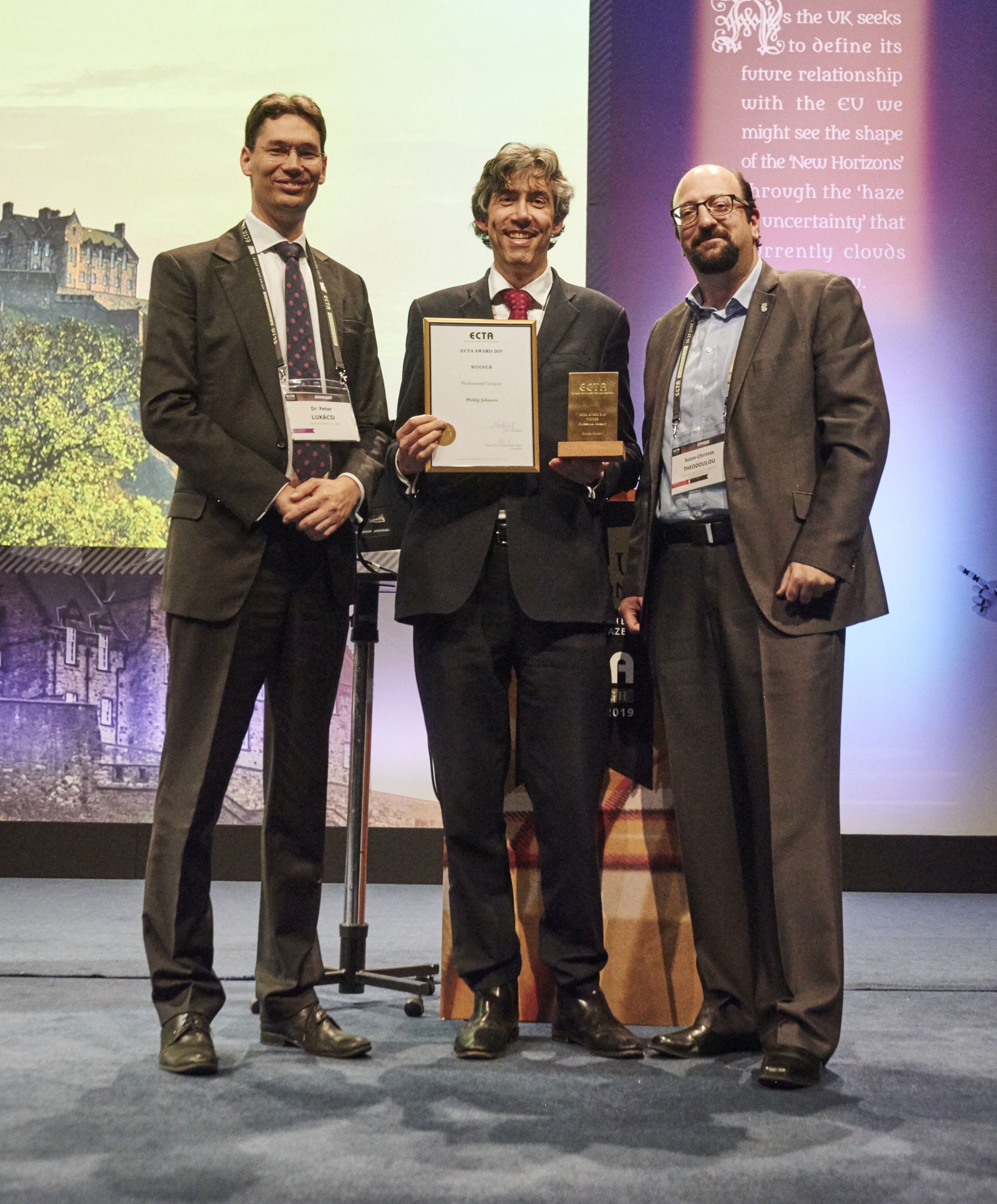 Student category:
1.
Lars Nysten
, 'The Interface Between Certification Marks and Labelling. The case of Fairtrade'
2.
Dominika Galajdová
, 'Artificial intelligence as a new challenge for software law'
3.
Manuel Sánchez Salom
, 'Perspectives of Artificial Intelligence in relation to Copyright Law and Art'
The first prize winners were invited to attend the Award Ceremony during the 38th Annual Conference and received the Award from the ECTA President and Chair of ECTA Professional Affairs Committee.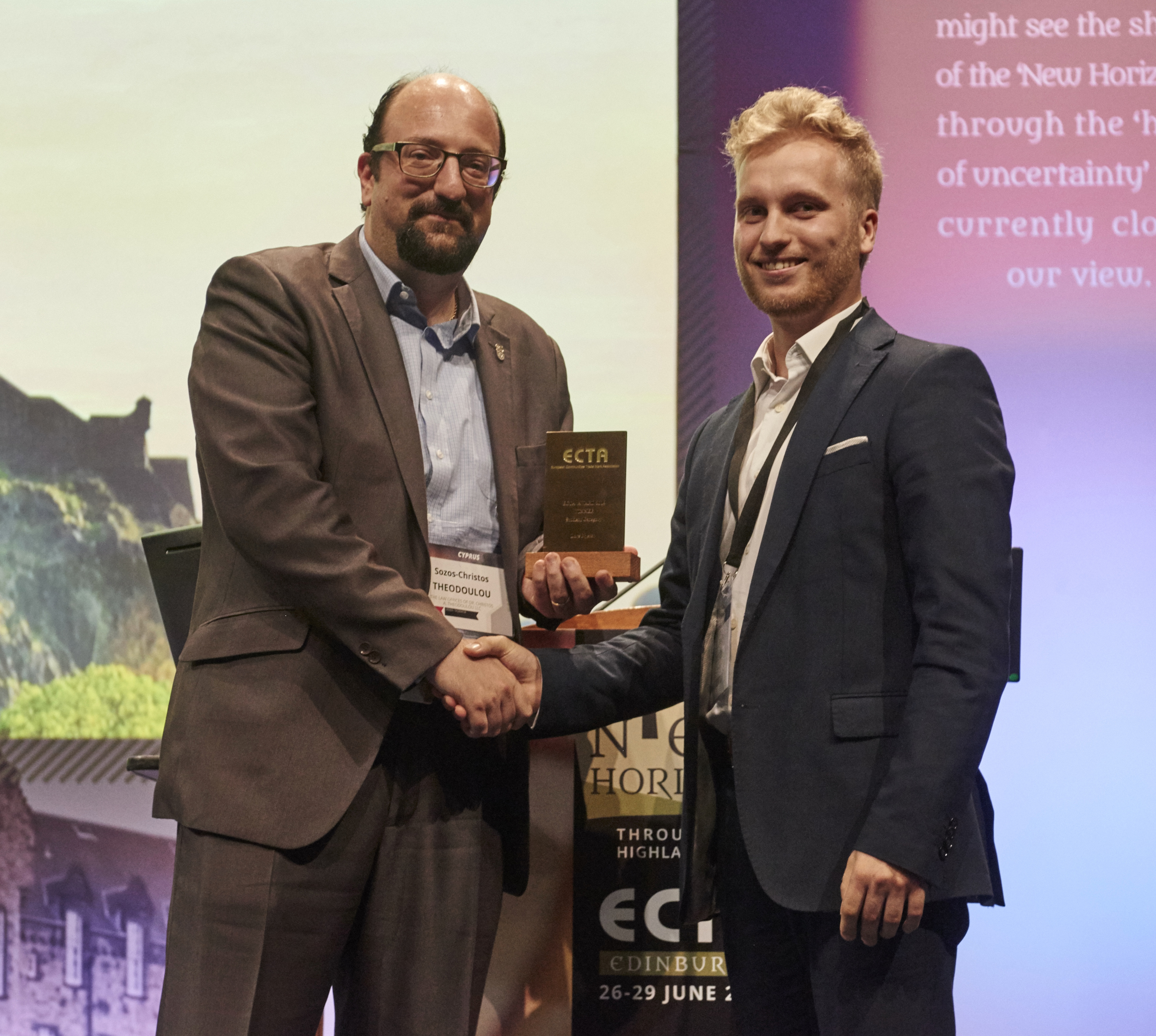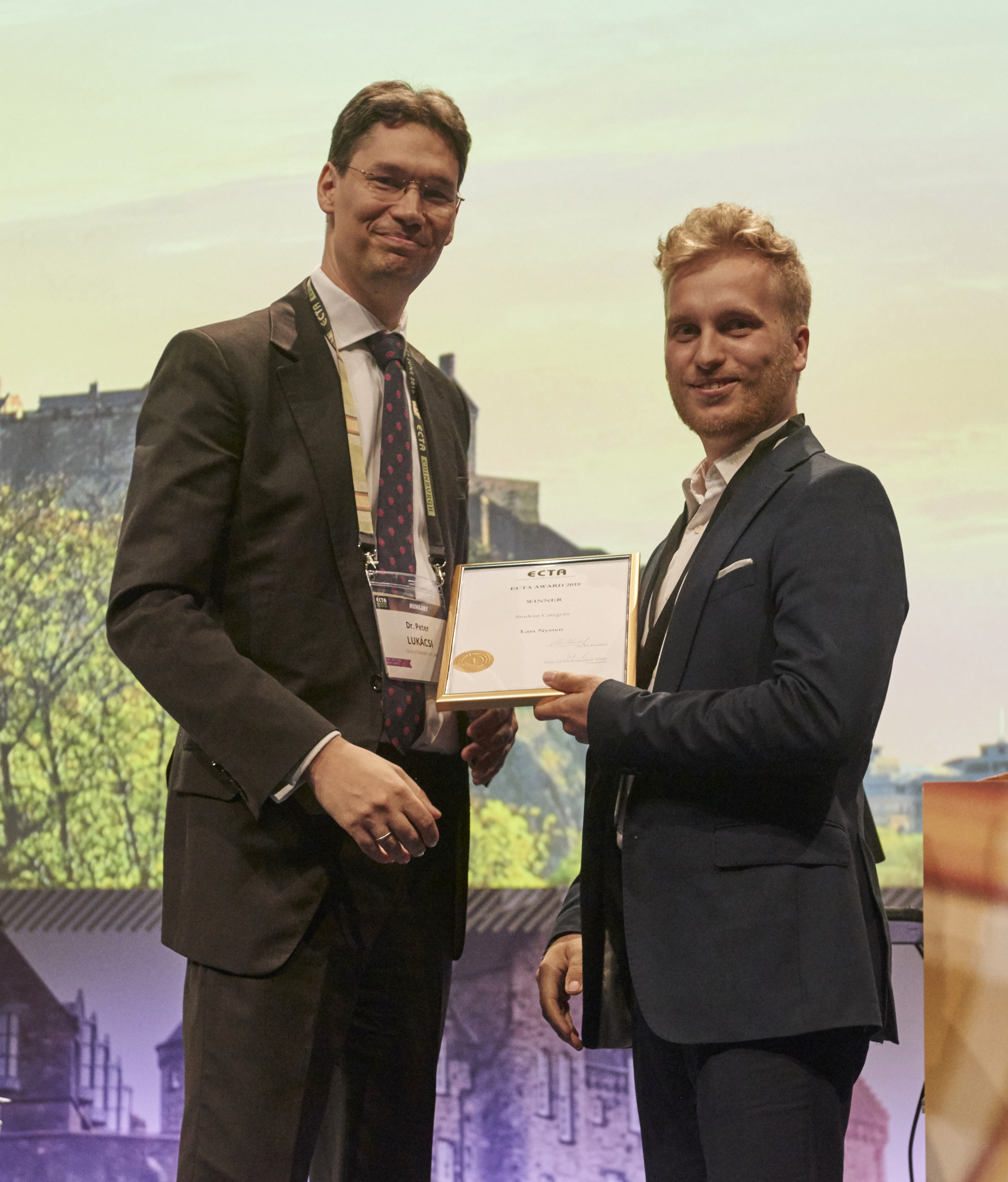 ECTA thanks all contributors to the annual ECTA Award Competition and congratulates the winners on this success!
We encourage students and professionals to take part in this regular Competition. More information about ECTA Award Competition, the judging criteria and requirements towards the papers can be found on this website under About ECTA/ ECTA Award Information
HERE.