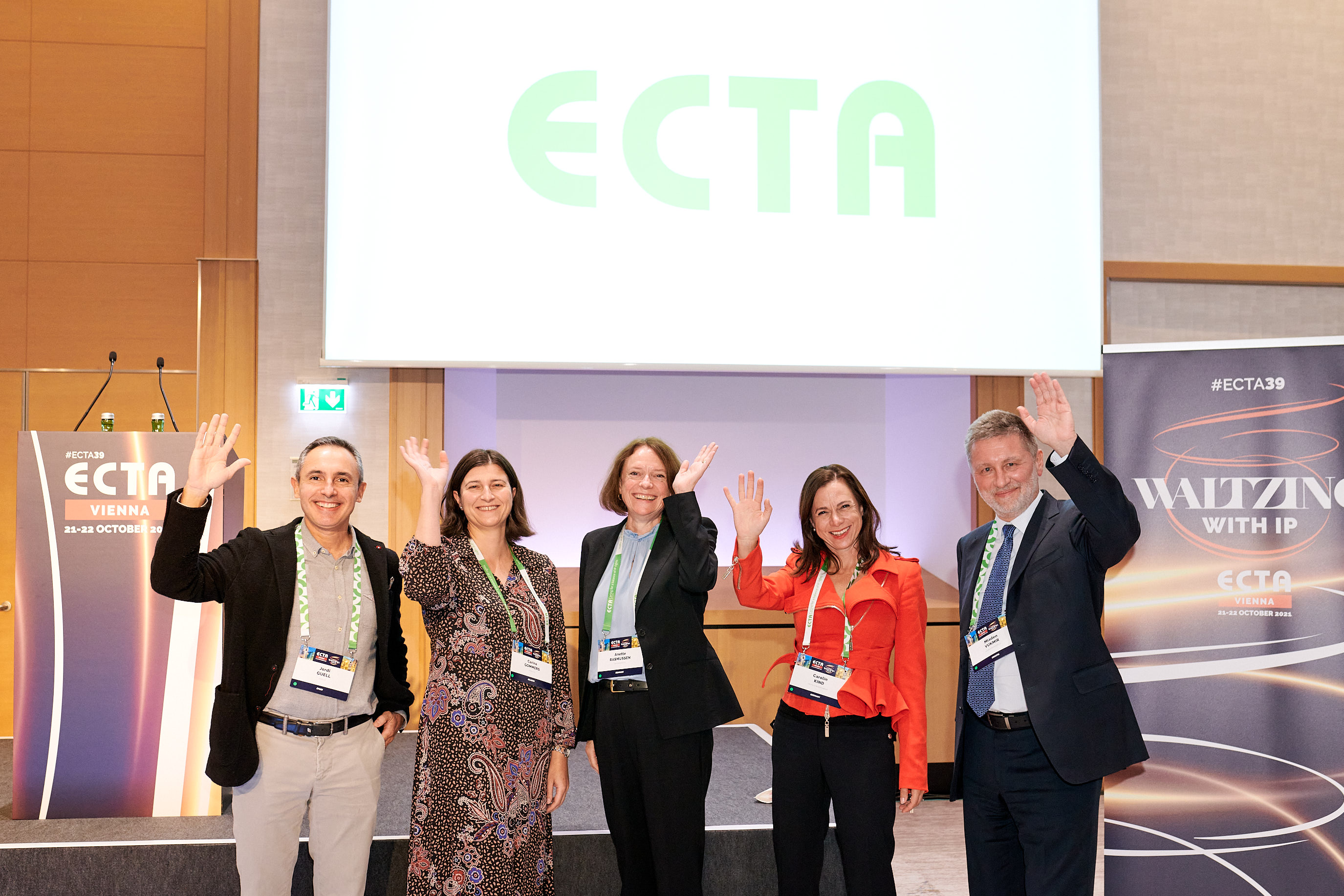 This year, ECTA held its Annual Conference in October and in a hybrid format for the first time. By doing so, we were able to meet in person again for the first time since spring 2020. It was truly special to have our community back together again and enjoy the
ECTA Family feeling
after such a long break.
The
academic part
of the event, opened by WIPO Director General Daren Tang, Deputy Executive Director of EUIPO Andrea Di Carlo and Head of DG Grow with the European Commission Kamil Kiljanski, was a
day-long learning experience with top speakers and guests
. Our attendees were updated on the latest IP news and trends with a focus on SMEs and AI, EU case law developments, and many other hot IP topics such as the conflict of interest, brand ethics, and the role of GIs in communicating with consumers. Also, in pace with the times, we introduced a session on
soft skills
, sharing some good tips on how to acquire clients and network online.
The Conference was also a good opportunity for our
Committees to move forward with their projects
, and for the
Supervisory Board to discuss ECTA's strategic aspects
.
Being true to the traditions of ECTA's Annual Conferences, we certainly did not forget about the social aspect! After intense meetings with interesting discussions, we toasted at the
Welcome Reception
on Thursday and enjoyed a mesmerising Viennese Waltz during the Friday
Gala Dinner
at the Museum of Applied Arts.
It was great to see so many cheerful colleagues and friends getting together again!

The
high rate of attendance, active participation and incredible enthusiasm
of our attendees made it one of the largest in-person IP events this year and proved the strenght of our network of professionals and friends.
We thank all participants for the trust and continued support to our Association!
Looking ahead, we hope to see many colleagues in
Copenhagen at ECTA 40th Annual Conference 'Designing the Future', 15-18 June 2022
! Save the dates in your calendar!